Councillor Lucy-Jo Symonds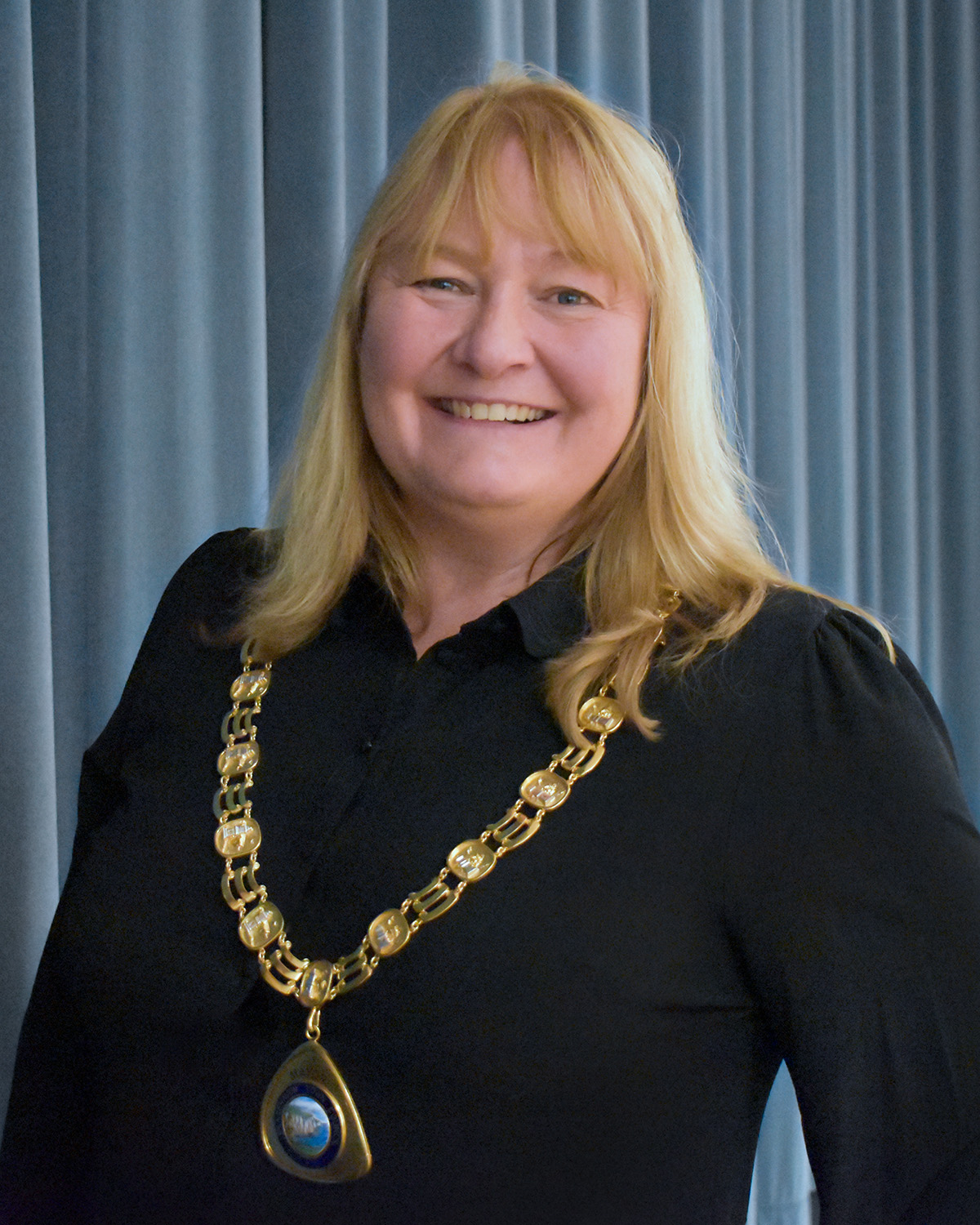 Cllr Lucy Jo Symonds was selected as Mayor of Peacehaven for the 2022 to 2023 term at our Annual Town Meeting on Tuesday 10th May 2022.
Cllr Symonds will be supported by Cllr David Seabrook as Deputy Mayor of Peacehaven.
If you would like the Mayor to visit or attend a special occasion please contact our Civic Officer: dcco@peacehaventowncouncil.gov.uk
Find out more about the role of the Mayor
---
Tuesday 28th June
Mayor holds Civic Service at The Peacehaven Evangelical Free Church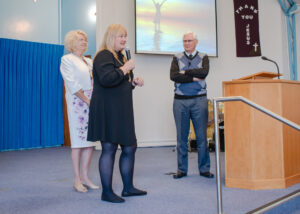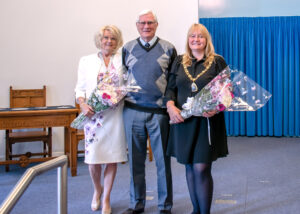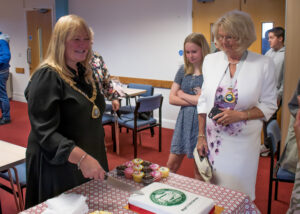 On Sunday 26th June, Peacehaven's Town Mayor held her Civic Service at the Peacehaven Evangelical Free Church.
Lucy took the opportunity to thank the residents, groups, businesses and organisations of the town and community for their hard work and dedication, and reaffirmed her priorities for the Mayoral term; focusing on reducing isolation for all, increasing participation and inclusion – and creating more opportunities.
Lucy was overjoyed to see so many members of the community coming together at the service and enjoyed chatting to a number residents over coffee and cake afterwards.
Reflecting on the event, Lucy said "One thing that really humbled me was hearing just how much everyone cares about our community. I'm always inspired listening to the ideas and feedback from local people that I meet, so please keep sharing your thoughts with me!"
---
Thursday 23rd June 2022
Mayor welcomed into Peacehaven's Open Gardens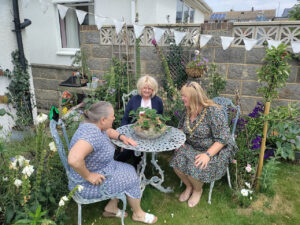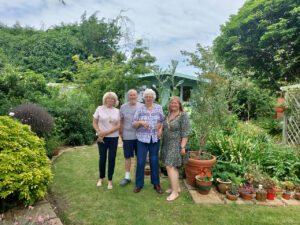 On Thursday 23rd June, Peacehaven's Town Mayor was delighted to spend some time previewing the Peacehaven Horticultural Societies Open Gardens (which is taking place on the weekend of 25th & 26th June 2022).
Lucy was welcomed into 7 gardens throughout the day, describing them as "hidden treasures behind houses", and praised the amount of work that members of our community have put into their gardening, as well as picking up tips (and even a couple of plants) for her own garden project.
The event is raising money for the Martlets Hospice, and attendance is thoroughly recommended! For further information, visit www.peacehavenhorticultural.co.uk.
---
Tuesday 21st June 2022
Mayor attends Peacehaven Chamber breakfast club meeting
On Tuesday morning, 21st June, Peacehaven's Town Mayor attended Peacehaven Chamber's Breakfast Club meeting as their guest speaker. During her speech, Lucy restated her ambitions for the town and expressed her desire to work together with local businesses to make real, positive change for the residents of Peacehaven.
---
Thursday 16th June 2022
Mayor hosts flag raising ceremony in honour of Sussex Day
On Thursday 16th June, Peacehaven's Town Mayor was joined by Deputy Mayor, Cllr David Seabrook at Peacehaven and Telscombe's War Memorial to host a flag raising ceremony in honour of Sussex day – an annual celebration of our wonderful county.
The sun was shining as Lucy read out the Sussex Charter before raising official flag of Sussex with her Deputy Mayor. Unfortunately, there wasn't any wind for the flag to fly but it was a beautiful day to celebrate all things Sussex.
Lucy also took the opportunity to chat with BBC Radio Sussex presenter Callum French about Sussex Day which was aired throughout the day.
---
Monday 13th June 2022
Mayor attends Lights Out Over London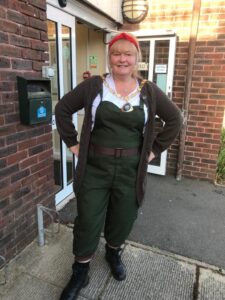 Over the weekend, Peacehaven's Town Mayor attended a performance of Lights Out Over London by The Peacehaven Players at Community House. A great musical comedy telling the wartime story of family and friendship on the home front during WWII. Fantastic show, with songs from the 30s & 40s. The Mayor also dressed for the occasion in a themed Land Girl outfit. 
---
Monday 6th June 2022
Mayor celebrates The Queen's Platinum Jubilee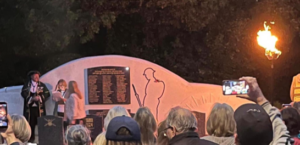 Thursday 2nd June 
On Thursday 2nd June, Peacehaven's new Mayor, Cllr Lucy-Jo Symonds, hosted our Platinum Jubilee Beacon Lighting to celebrate HRH Her Majesty The Queen's 70 year reign at The Peacehaven War Memorial.
The celebrations began earlier in the day with Peacehaven's Town Crier, Jon Borthwick delivering the official Platinum Jubilee Proclamation at 2 p.m.
As night came, crowds gathered at the War Memorial and heard the distinctive tones of bagpipes playing 'Diu Regnare' followed by Bugler, Melita Brett playing the 'Majesty' fanfare.
The Mayor said: "Tonight, we – together with our neighbouring towns along the South Coast, cities and towns throughout the country and across The Commonwealth – are building on the long tradition of lighting beacons to mark significant royal celebrations.
"For the first time, town criers, pipers, buglers, visitors and residents from across the UK and The Commonwealth will come together to join in the celebrations in their own individual and special way, highlighting the diversity and unity of our nation and The Commonwealth.
"The Queen has lit up our lives for 70 years, inspired many, and lead our country through her dedicated service and commitment – and tonight – Peacehaven Town, would like to light up its beacon in her honour."
As Peacehaven Town's Mayor lit the Beacon, those gathered sang The Song for the Commonwealth – 'A Life Lived With Grace' followed by 'God Save The Queen'.
The Queen's Platinum Jubilee Tarts were a great success and completely sold out – we are so pleased you all enjoyed this unique recipe which was specially supplied to us by The Palace. The commemorative tart contains ingredients representing the four nations of the UK and all proceeds have been donated to The Mayor's charities.
The Mayor, Councillors and all the Peacehaven Town Council Team would like to say a big thank you to our brilliant Town Crier, Jon Borthwick and our Bugler, Melita Brett who performed an outstandingly on the night – and another big thank you to everyone who came along and made our Platinum Jubilee Beacon Lighting such a special event.
We hope you all enjoyed this historic Jubilee Weekend!
Saturday 4th June 
On Saturday 4th June 2022, Lucy attended a Service of Thanksgiving to celebrate The Queen's Platinum Jubilee at Chichester Cathedral, accompanied by her Consort.
"A big thank you to The Bishop of Chichester, The Right Reverend Dr Martin Warner for his kind invitation to attend The Service of Thanksgiving to Celebrate HRH Her Majesty The Queen's Platinum Jubilee at Chichester Cathedral. It was a beautiful service in a beautiful setting."
Sunday 5th June 
On Sunday 5th June, Deputy Mayor Cllr. David Seabrook attended the Platinum Jubilee Afternoon Tea Party at Kempton House.
---
Monday 16th May 2022
Deputy Mayor attends Seahaven Business Awards 2022
On Friday 13th May 2022, Deputy Mayor Cllr David Seabrook attended the Seahaven Business Awards, accompanied by previous Deputy Mayor, Cllr Gloria Hill.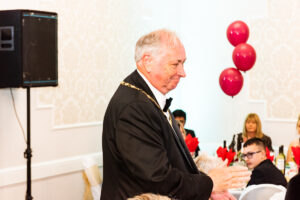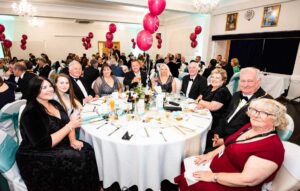 Matt Harquail photography for Seahaven Business Awards